Welcome to
ALFALFAS PIZZA & DELI
Come and enjoy the exquisite pizzas and delis and Alfalfas Pizza & Deli. We offer you varieties of mouth-watering specialty pizzas and delis at your one simple request. We will never leave you unsatisfied once you visit us. Not only our delicacies fill up your hunger but also our experienced and professional staffs will ensure your every needs are met while you eat. We bet you can't just visit us for only time only! What's more? You can just order online. Our express delivery service will get one of our staffs at your doorstep in no time with your order. So, what's there to think? Try us and have the best pizza and deli experience!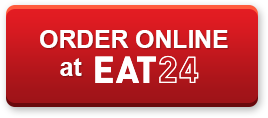 About Us
We are the best pizza restaurant delivery in CA. We feel immense proud in our fast pizza delivery service. Just visit our site online, choose the type of pizza you want and call us. Aand next thing you know, our pizza express service will get your pizza to your house in no time.
Stop by at the restaurant or order online, and try Stockton's finest pizza. It will always going to be FRESH!...HOT!...DELICIOUS!
Hours of Operations
ALFALFAS PIZZA & DELI
335 E WEBER AVE
STOCKTON, CA 95202
Tel: 209-463-4400
Email: info@alfalfaspizza.com
Monday - Friday: 6:30am - 8:00pm
Saturday: 10:30am - 7:00pm
Location